Here's how special I think Woody Woodmansey's Holy Holy Bowie tribute show this Saturday night at The Odeon is going to be.  I sold my pair of general admission floor tickets to see Bruce Springsteen on the opening night of his tour in Pittsburgh the same night. 
Mick "Woody" Woodmansey is the drummer and last surviving member of Bowie's Ziggy Stardust era group, or as I like to call them The Spiders From Mars.   Holy Holy, named for an obscure Bowie song, also includes his long time producer and early bassist Tony Visconti.  Bowie had given his blessing to this rock ensemble before they kicked off the tour in Europe late last year.  It's now on an east coast run of the United States. 
I had reservations about changing my plans as I thought that maybe those two integral people in Bowie's life might be called away to attend to personal matters in the wake of his death.  Woody informed fans that Bowie was a believer in "the show must go on" and he confirmed that to me in a Tweet yesterday. 
Woodmansey and Visconti were the rhythm section on the album The Man Who Sold The World which they'll be playing in its entirety along with other Ziggy era classics Saturday night.  Lead vocals are being handled by Glenn Gregory, lead singer for Heaven 17.  The rest of the large band consists of top-notch players and vocalists.  And reviews of the show have been great.  They played Toronto Tuesday night, David Bowie cover band Holy Holy plays sold-out tribute show in Toronto.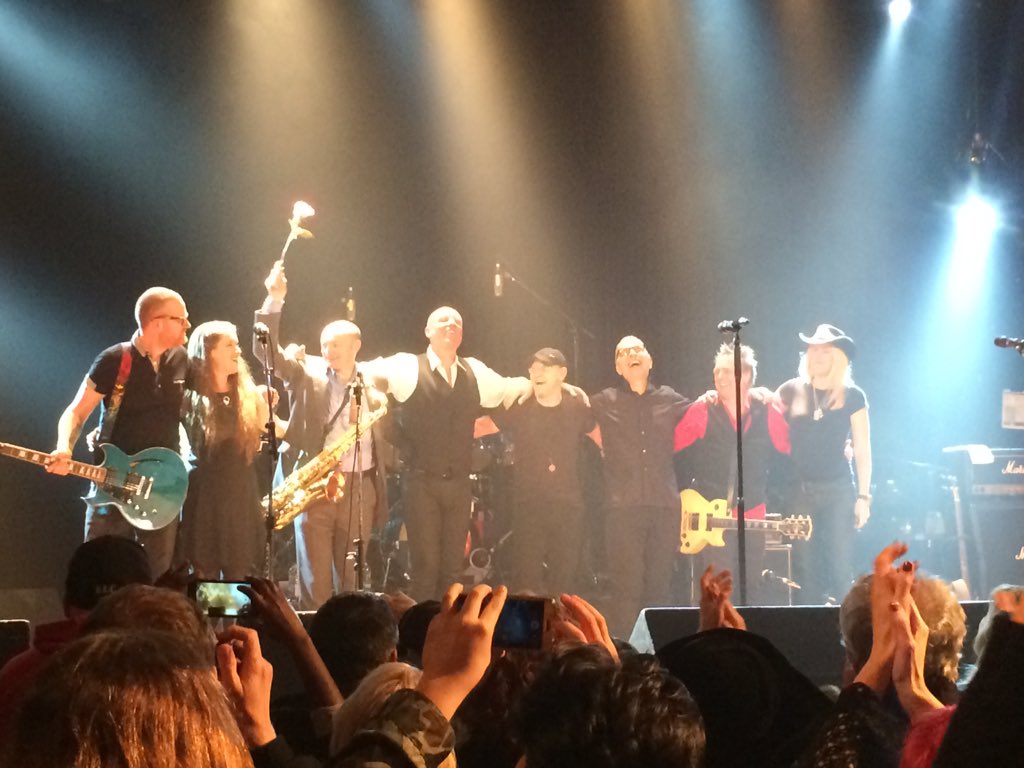 It's going to be a surreal night in so many ways.  Including the fact that it's at The Odeon, a long closed club that was just reopened last year.  Quite a coup booking for the new owners.